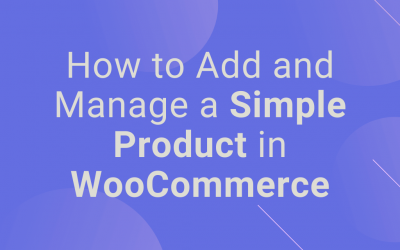 When it comes to WooCommerce, Simple Products are the most common and the easiest for beginners to understand. The term refers to a stand-alone, physical product that must be shipped to the buyer. Although the WooCommerce system has been designed to the entire process...
Let's Learn Together! 
Get WordPress Tip and Tutorials delivered right into your inbox.
No spamming, only useful content. ?